ok, so everyone knows... i hate to cook. i am in my late 30's and have not consistently cooked ever. it's always been frozen meals, or fast food... or sandwiches. sometimes, hubbie cooks mac and cheese, or fried egg sandwiches, or pirogies.
i cook pastas, stuff, but just about everything i make has the meat already cooked.
i've always had a nervousness about raw meat. i don't like touching it, and thinking of all the germs. i don't like being afraid that somehow i'll transmit sickness to the house with undercooked or cross contaminated meat. ugh... so i've kind of escaped from it all these years.
this week, i'm trying something monumental in my little realm. i am trying to cook crock pot meals every day this week. i'm trying to use actual raw meat (gag).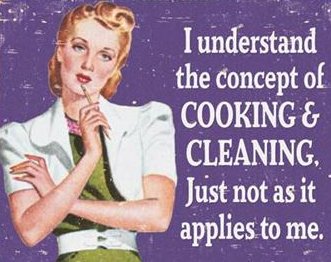 Monday-
i cooked a creamy chicken dish that turned out way overcooked, but it was edible... it was
*peas, chicken breasts, cream of chicken soup, a little garlic, and a chicken spice mix (i hate figuring out spices, and just glaze out if i see too many in a recipe)
i cooked it on low, but jeff got home really late, and so it had been cooking for about 8 hours on low. (def too long)
Tuesday-
tuesday's meal turned out much better, and even then it was a stress for me. it was
*potatoes, beef stew meat (raw, chopped chunks- i had a hard time dumping them in, and one plopped on the ground. eek. so i had to handle them and put it all in by hand- double gag- then i sprayed bleach cleaner everywhere, and wanted to take a shower in the bleach), baby carrots, sweet onions, i added garlic, meat spice, a little tomato sauce, a few stewed tomato, little bit of soy sauce, and Worcestershire sauce.
i probably wouldn't have thrown all those extra things in if the can of soup i was going to use wasn't already eaten by my hungry hubbie the other day. lol! so that was a setback. i had already cut everything and added the meat, and learned i didn't have the soup. so i just put the other stuff in and cooked it all plain.
the smell of it after a few hours gave me headache. i'm not sure if it was the onions, or just that it was such a constant strong smell. i mean, it smelled good, like cooking stew, but with a headache, i couldn't take it, and opened the windows to air out the house a little bit.
soooo, that meal was a success all told. and i even ate the leftovers today for lunch. i adore cooked carrots and potatoes.
Wednesday-
Today is Wednesday, and i put some chicken breasts in with an alfredo sauce i had. i have no clue how it will turn out, but i didn't have any soup mixes. i had only planned on doing 3 crock pot meals, so this one is a little bit of a winger. i'm going to cook it 3 hours on high, and put some chicken spice, and cheddar cheese on top towards the end. who knows. we may have sandwiches tonight.
i'll edit and add more as the week goes on.